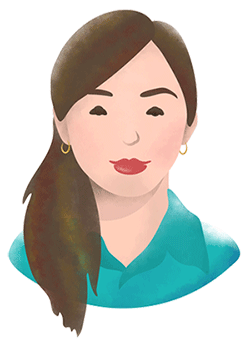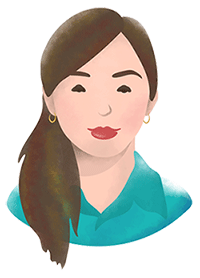 Hello! My name is Yi-Hsien Hung. I am a motion/graphic designer, illustrator.
I am a motion/graphic designer, illustrator from Taiwan. My expertise lies in art direction, motion design, illustration, information design.
I have previously worked as a typeface (font) designer in DynaComware (Taiwan), creating a set of Japanese Kanji typeface which consists of 12,000 characters. The set is currently available in Japan.
I am a post-graduate in Master of Arts (Graphic Design) from AKV St. Joost, The Netherlands. In June 2017, I graduated from my masters studies with the topic: Possibilities of Mapping a Forest — Invisible Connections Between Urban Societies and Forests. My research focused on visual storytelling and information design; the graduation project, What's Happening in the Mastbos, is an illustrated event map, showing the actual events that have happened in the forest. The project was exhibited during the Naar Buiten Fair, organised by Staatsbosbeheer (Dutch Forestry Commission).
In the year 2017 and 2018, I worked as a freelance graphic designer, illustrator in the Netherlands, working in collaboration with Dutch Forestry Commission (Staatsbosbeheer), BredaPhoto Festival as well as local artists.
Currently, I am busy exploring, adding the third dimension to my works.
Experience
08.2017 - 11.2018 | graphic designer | illustrator, yihsienhung.com, Netherlands

Design collaboration with Staatsbosbeheer

Design collaboration with BredaPhoto Festival 2018

Design collaboration with artist Sheng-Wen Lo

Design collaboration with artist Corine Aalvanger

Other design tasks

10.2014 - 07.2015 | assistant specialist (typeface design), DynaComware, Taiwan

Designing a set of Japanese Kanji typeface consisting of 12,000 characters

07.2014 - 08.2014 | working student, Department of Design, National Taiwan Normal University, Taiwan

Translation of the website of Department of Design (Chinese – English)

12.2013 - 02.2014 | working student, Taiwan Cultural and Creative Industry Association, Taiwan

Collecting and translating information about international design competitions (English – Chinese, German – Chinese)

Making registration instructions for international design competitions

09.2011 - 06.2012 | working student, Department of Design, National Taiwan Normal University, Taiwan

Translation of design exhibitions and course structure

Administrative tasks
Education
2015 - 2017 | Master of Arts (Graphic Design), Akademie voor Kunst en Vormgeving St. Joost (AKV St. Joost), Avans Hogeschool, Netherlands

2010 - 2014 | Bachelor of Fine Arts (Department of Design), National Taiwan Normal University, Taiwan

2006 - 2008, 2009 - 2010 | Senior High School Diploma (Art specialised class), National Yang-Ming Senior High School, Taiwan

2008 - 2009 | AS Level (Fine Art, Graphic Design, Mathematics, Geography), Durham Sixth Form Centre, United Kingdom
Volunteer Experience
09.2017 - 10.2017 | volunteer, Service Civil International (SCI)

Field work in the farm Vestri Pétursey, Iceland

07.2012 - 07.2012 | volunteer, Service Civil International (SCI)

Preservation of environment and ecology in the farm Hof Waldenstein, Switzerland
Selected Exhibitions
2017 | What's Happening in the Mastbos?, Naar Buiten Fair, Staatsbosbeheer, Breda, Netherlands

2017 | What's Happening in the Mastbos?, Graduation Exhibition of AKV|St. Joost, 's-Hertogenbosch, Netherlands

2016 | Sinful Dark Chocolate Packaging Design, Nieuwe Lusten, Museum of the Image, Breda, Netherlands

2014 | Lares - Home Is Where the Heart Is, Graduation Exhibition of NTNU, Huashan 1914 Creative Park, Taipei, Taiwan
Skills
Photoshop | ☻ ☻ ☻ ☻ ☻

Illustrator | ☻ ☻ ☻ ☻ ☻

InDesign | ☻ ☻ ☻ ☻ ☻

After Effects | ☻ ☻ ☻ ☻ ☻

Premiere Pro | ☻ ☻ ☻ ☻ ☻

Lightroom | ☻ ☻ ☻ ☻ ☻

HTML, CSS | ☻ ☻ ☻ ☻ ☻

Microsoft Office | ☻ ☻ ☻ ☻ ☻

Analogue Drawing | ☻ ☻ ☻ ☻ ☻

Watercolour Painting | ☻ ☻ ☻ ☻ ☻

Digital Drawing | ☻ ☻ ☻ ☻ ☻
Languages
Mandarin Chinese | ☻ ☻ ☻ ☻ ☻

English | ☻ ☻ ☻ ☻ ☻

German | ☻ ☻ ☻ ☻ ☻